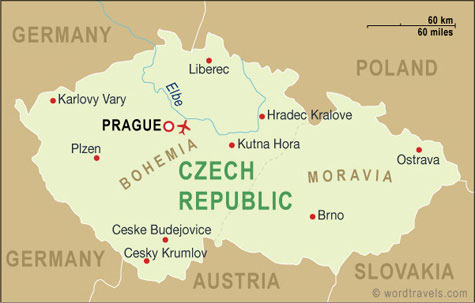 The German Ambassador to the Czech Republic
exerted pressure on the Czech Chief Justice
on ratification of the Lisbon Treaty, according to Czech Newspaper "
Euro
". Two weeks before 17 Senators filed a new complaint against the constitutionality of the Treaty before the court, the German Ambassador to the Czech Republic, Johannes Haindl reportedly pressed Czech Constitutional Court Chairman
Pavel Rychetsky
to dismiss the challenge so that Czech ratification of the Lisbon treaty can proceed. The newspaper reports that he got what he wanted:
"Rychetský had reportedly promised the German ambassador rapid settlement of the contract".
Czech Senators involved in the challenge reacted angrily to the revelations, accusing Germany of outside-interference and of undermining the independence of the judiciary.:
(Senator Petr Pakosta)
"If it be true, it's scandalous. Would mean that Mr. Rychetský our promise to reject a complaint when he did not know how the new complaint looks. Also considers it strange that the Czech Constitutional Court refers to the German ambassador about our ratification of the Lisbon Treaty. It too does not indicate the independence of our Constitutional Court and non-interference in our affairs abroad."
(Senator George Oberfalzer):
"Yes, I heard about it...The President of the Constitutional Court informed the ambassador about the current hot topics Czech constitutional jurisprudence, and exchanged remarks on the review under the Lisbon Treaty with the constitutional order in both countries. Accentuated was the inspiration of the German Constitutional Court decisions, and differences relating to the review of international agreements in the Czech Republic".
If true, the report underlines the democratic-deficit at the heart of Europe. The separation of politics from the judiciary is a cornerstone of Western democracy, which is under attack from the European Union with respect to the Lisbon Treaty. In recent days, UK Conservative leader
David Cameron
restated his intention to hold a referendum on the Lisbon Treaty if it remains unratified by all 27 EU member states if and when the Tories come to power next year:
(David Cameron, Tory leader)
"If this treaty is still alive, if it is still being discussed and debated anywhere in Europe, then we will give you that referendum, we will name the date during the election campaign, we'll hold that referendum straight away and I will lead the campaign for a no,"
Were Ireland to ratify the Treaty, Cameron's hopes of preventing it coming into force would rest on the non-completion of the Czech ratification-process.